In the intimate colours of a deserted Paris and a recording studio in black and white, this visual, musical poem draws us into the climatic jazz world of double bassist and writer Noël Balen.Suspended time, from which words and sounds arise, powerful and muffled, laden with the demons and ghosts of our days.
The bow slides over E, a few plucked Ds.
The man and his dancing partner, body against body, a harmonious couple united in a dream. Which of them, the instrument or the man, supports the other?
Suddenly, as if sprung from an unlikely bet, in a Paris without cars, without birds, surreal, a silhouette advances along a quivering white line. The man at the centre of the image is at the heart of his own destiny – a destiny that runs at his feet, trembling, uncertain. The dancer on his back barely makes him bend. He is alone. Off-camera, we pick up the cries of seabirds, drunk on oxygen, but it's the solitude that rings in our ears.

Noël Balen's introspective pen brims with music. It asks: Who will save us from the shadows?

Plunge into the ether of a cellar with its soft, vaporous light and drifting ambient sound from which the poem emerges, shrouding in melancholy the object of a ghostly reverie. New York. Summoned from every note. New York, city of ghosts, city of dreams, abandoned to a century that belonged to music and musicians, where you were never far from bumping into Miles D or Jimmy Baldwin. New York, city of eternal disquiet. The fire next time…

It's time to go back to New York, and for just one session, we're there.

As the images unfold, deserted Paris comes alive. The forgotten bird flies across the sky, a metro rushes past, and on the screen, the hint of a car reintroduces us to humanity, which, outside Noël's bubble, continues to live, while he, the poet musician, has repeatedly seen himself "take flight", "topple over, plunge", into the Seine or from a building "165 metres high in Manhattan". New York.
And isn't New York, a city ripe for rediscovery, the last land of dreams...? It's time to start dreaming again, Noël Balen suggests.

Viktor Lazlo
Born to a father from Martinique and a mother from Grenada, Viktor Lazlo has acted in some 30 films, released some 15 albums of songs and published five novels with Albin Michel and Grasset, includingLes passagers du siècle(Passengers of the Century) which was shortlisted for the Wizo and Porte Dorée literature prizes. In 2022, she founded theFestival en Pays Rêvé(Festival in a Land of Dreams), a celebration of literature in Martinique.
About
The Artist
Noël Balen was born in 1959 in La Ferté-Gaucher, in the French department of Seine-et-Marne. He is a writer and a musician, and lives and works in Paris.
Director and editor
Fabrice Castanier


Cinematographer

Raphaël Pannier


Music composer

Noël Balen


Durée

08:42

Festival Selection
On Art Film Festival 2022, Varsovie (Pologne)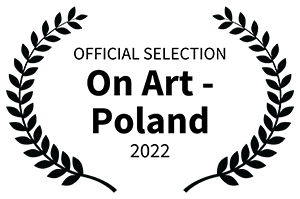 AVIFF 2022 - Art Film Festival, Cannes (France)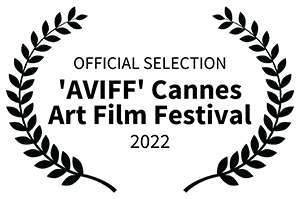 FIFA 2022, Montréal (Canada)