In a no man's land, armed with red tools, Téo Bétin moves into action: he assembles pieces of wood from which emerges a makeshift hut.
He sets fire to it, it burns in the dark night.
"As of peat, our grandchildren will say:

It's some era or other that's burning."

Boris Pasternak

The sculptor Téo Bétin warms up with wood from a lost era. No tall oak here, no olive tree with its antique knotted bark, just a miserable heap of planks, bedside wood, a drawer without memory, a nightstand, the last vestiges of worn-out lives that pile up in a savage ritual where sleep is not the dream. Who is this hooded young man, armed with his red-lacquered tools, hell-bent on tearing every last splinter of dead wood from the empty land? In front of the grey wall of a shattered human race, he assembles the disparate elements of his quest. Watchtower or makeshift shelter for lost souls, a sculpture rises up. The artist signs "Fire!" and up springs the flame. Branded onto the leather of the night, the blaze releases the ideogram of life. At its heart, the striking images of Félix Lantieri come forward like vestals gifted with life. "Fire!" of the gaze that transcends its inner dynamic, "Fire!" of this oratorio composed by the musicians Louis Horhan and Quentin Travade, "Fire!" that annihilates the frame and sublimates the creative act. All life lived is a mist dissipated on a winter morning. Subdued by the thought of man, the blaze is no longer the primeval barbarian. At the dawn of the great night, its flame, the tenuous glow of bygone ages, says the prayer of absence. Of embers, of ashes, in blue, in yellow, Téo Bétin survives in the medieval colours of the night, keeping within himself the mystery of the fire of his life.
Viviane Montagnon, writer

Saint Germain du Bois- September 2019
Viviane Montagnon was born in Lyon and lives in Bresse. She is a writer, an author of songs and theatre, an actor, and a singer. One of her latest works Le Panier de Lucette (Lucette's Basket) was published in 2014 by Editions Aréopage.
More info
The Artist

Téo Bétin was born in 1989 in Thiais (94).
Sculptor, he lives and works between Maputo (Mozambique) and Paris.
Director
Félix Lantieri

Cinematographer
Raul Fernandez

Editor
Julien Chardon
Music Composer
Louis Horhan and Quentin Travade

Duration
06:43
Award
Marché International du Film sur les Artistes Contemporains (MIFAC) 2019 - Le Mans, France
Selection "Pour faire court" - Catégorie court métrage
This film won the "Prix du Court"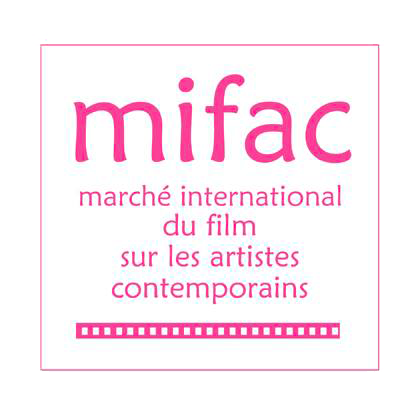 Asolo Art Film Festival 2019
Selection "Short film on Art"